Store Finder
Appliances on sale in Sydney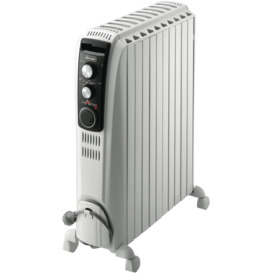 This DeLonghi 2400W Dragon 4 Oil Column Heater w/Timer (TRD42400MT) features radiant heating, allowing you to produce waves of fast heat cost-effectively and noiselessly with no moving parts into a localised area. The electric powered 2400W heating element and portable design ensure you can create warmth in any room. A manual knob control panel allow you to easily adjust the heat settings and 24-hour timer. Plus, prevent hazards due to overheating with this DeLonghi column heater's thermal cut-o...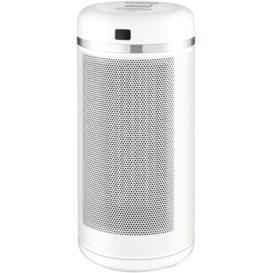 This Kambrook ceramic heater's ceramic heating element lets you put out hot air for self-contained areas. It features 2000 watts of heating power. The Kambrook KCE460WHT features a portable design, allowing you to take the warmth with you. It's electric powered. You can select the exact heat level you want with the Kambrook ceramic heater's 2 heat settings. Its thermostat lets you maintain your desired temperature. The ceramic heater has a 178mm width, a 380mm height, and a 178mm depth. It has a...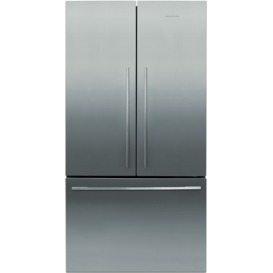 Organisation is the key to smooth sailing in any kitchen. This Fisher & Paykel 569L French Door Refrigerator RF610ADX5 has spacious shelving within easy reach so you can grab what you need without fuss. It has ActiveSmart Foodcare interior sensors that continuously adjust the temperature according to your daily use by distributing cool air evenly throughout your fridge and freezer, so you can be assured that your family's food is kept at a cool and safe temperature at all times. You can get orga...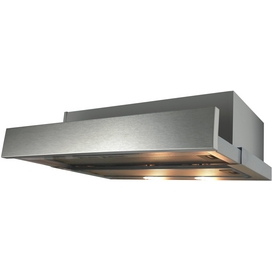 This Omega rangehood is a slide out hood. It features a 378 cu m/hr extraction capacity, so you can extract smoke, grease, moisture and smells from your kitchen. Plus, the Omega ORT6WXA's LED lighting helps you flood your cooking space with a bright light. It has dishwasher safe filters and a recirculating design. Brightly light your cooking area with the Omega rangehood's switch controls. Also, it has a white and stainless steel finish. The rangehood has a 600mm width with a 175mm height. It's ...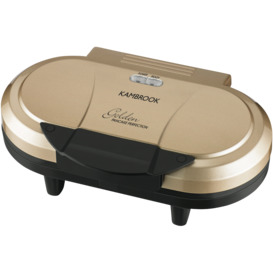 * Two large (130mm) pancake wells create golden fluffy pancakes in minutes* Non-stick cooking surface for easy cleaning* Easy locking lid* Can be stored on its side to maximise space savings...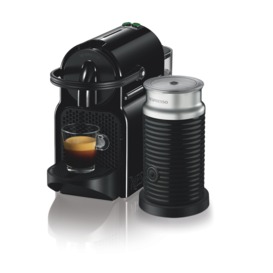 This Nespresso coffee machine features an espresso maker, so you can serve coffee drinks anytime. It features a black finish, a single-serve capsule design, and a frother. Also, you can brew cup after cup of tasty, satisfying coffee with the Nespresso EN80BAE's 2 cup brewing capacity. Its removable reservoir lets you enjoy easy cleanup. This coffee machine is a good option for producing great coffee without any problems....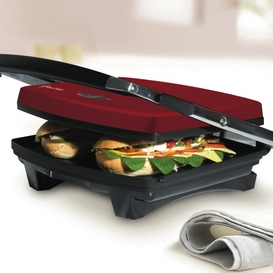 This Russell Hobbs sandwich press' 4 slice capacity enables you to whip up jaffles for many. It features a 2200 watt heating element. The Russell Hobbs RHSP801RED has a vertical storage design, so you can use less shelf space. Avoid burning your fingers with its warm up and ready lights. The Russell Hobbs sandwich maker's red finish helps you have it in your preferred colour. It's great for adding some fancy new sandwiches to your menu....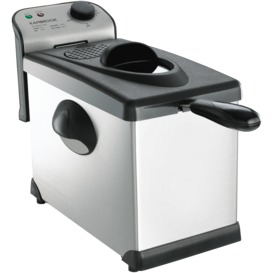 This Kambrook deep fryer's 6 heat settings enable you to select the right temperature for your fritters. It has a 4 litre capacity. Also, you can wash with ease with the Kambrook KDF560BSS's removable element. It features a viewing window, allowing you to check on the progress of your tempura. The Kambrook deep fryer's stainless steel finish lets you pick the look you like. You can achieve culinary perfection thanks to this Kambrook deep fryer....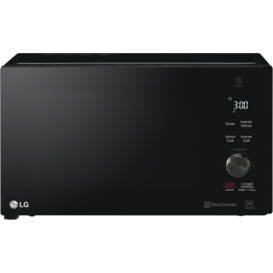 This LG microwave oven has 1200 watts of power. Its 360mm turntable diameter allows you to reheat food in large and small containers. Also, the LG MS4266OBS has 10 power levels, so you can adjust the power level while cooking. You can cook frozen casseroles edge-to-edge and top-to-bottom with its inverter. The LG microwave oven's auto sensor helps you prevent over-cooking and burning. Also, it has a touch control panel, so you can easily set power levels and cooking times. The microwave oven has...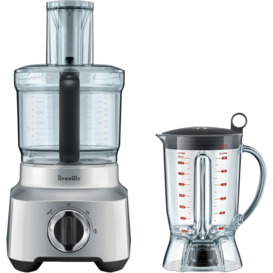 This Breville food processor's 1000 watt electric motor allows you to chop dense foods. It has a 1.5 litre capacity and a wide feed chute. Plus, the Breville BFP580SIL has dishwasher safe parts, so you can successfully wash olive oil, butter and other stubborn ingredients from accessories. It includes a reversible disc, a dough blade, and an adjustable disc. The Breville food processor has pulse settings and a silver finish. You can make your kitchen life easier with this Breville food processor...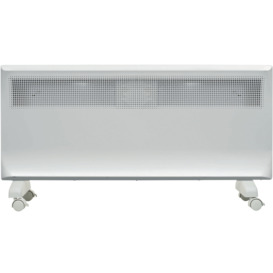 Experience fast and even heating to beat the winter chill in medium-to-large-sized rooms with this Rinnai 2200W Panel Heater PEPH15PEW. Set your preferred temperature and this thermostatically-controlled electric heater will maintain the exact level of warmth desired, switching off when the set temperature is reached and turning on again if the temperature drops. Plus, with its perforated vent design, the air flows over the heating element to rise naturally for quick and even heat distribution w...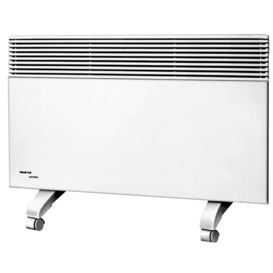 This European-designed electric Noirot Spot Plus Panel Heater with timer function has 2400 watts of heating power and a patented Monobloc element to circulate heat gently, efficiently, and silently throughout larger living spaces. Using the natural process of convection, this Noirot heater provides even heat with a gentle upward movement of hot air to warm you up in comfort without feeling overheated, while the built-in precision thermostat maintains your desired temperature within 0.1 degree Ce...