Store Finder
Heating & Cooling on sale in Sydney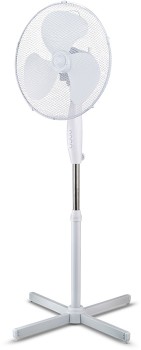 • 3 speed settings. • 3 fan blades. • Adjustable height. 9420014248679...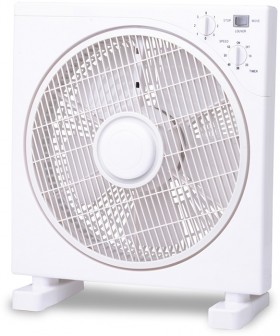 • 3 speed settings. • 2hr timer. • Oscillating louvres. 9420014251013...


• 3 speed settings. • 3 wind modes. • LED colour changing lights. • 15hr timer. • Oscillation. • Remote control. 9420014251785...


385275-01 Offer starts Sunday 26 December 2021 until Wednesday 5 January 2022, or while stocks last....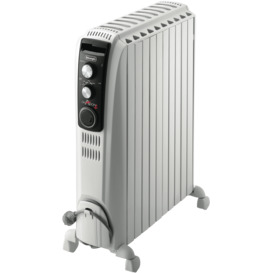 This DeLonghi 2400W Dragon 4 Oil Column Heater w/Timer (TRD42400MT) features radiant heating, allowing you to produce waves of fast heat cost-effectively and noiselessly with no moving parts into a localised area. The electric powered 2400W heating element and portable design ensure you can create warmth in any room. A manual knob control panel allow you to easily adjust the heat settings and 24-hour timer. Plus, prevent hazards due to overheating with this DeLonghi column heater's thermal cut-o...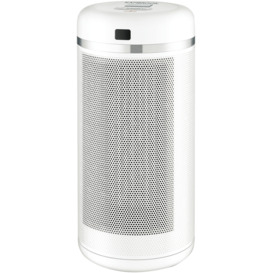 This Kambrook ceramic heater's ceramic heating element helps you target heat exactly where it's needed. It features 2000 watts of heating power. Ensure you're warm in any room with the Kambrook KCE460WHT's portable design. It's electric powered. The Kambrook ceramic heater has 2 heat settings, so you can feel cosy at the heat level of your choice. Also, its thermostat helps you choose your preferred temperature. The ceramic heater has a 178mm width, a 380mm height, and a 178mm depth. It has a wh...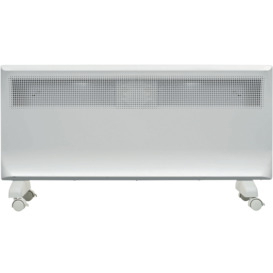 Experience fast and even heating to beat the winter chill in medium-to-large-sized rooms with this Rinnai 2200W Panel Heater PEPH15PEW. Set your preferred temperature and this thermostatically-controlled electric heater will maintain the exact level of warmth desired, switching off when the set temperature is reached and turning on again if the temperature drops. Plus, with its perforated vent design, the air flows over the heating element to rise naturally for quick and even heat distribution w...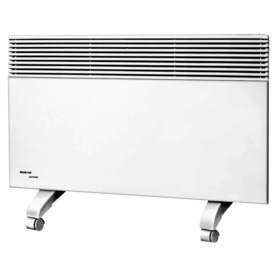 This European-designed electric Noirot Spot Plus Panel Heater with timer function has 2400 watts of heating power and a patented Monobloc element to circulate heat gently, efficiently, and silently throughout larger living spaces. Using the natural process of convection, this Noirot heater provides even heat with a gentle upward movement of hot air to warm you up in comfort without feeling overheated, while the built-in precision thermostat maintains your desired temperature within 0.1 degree Ce...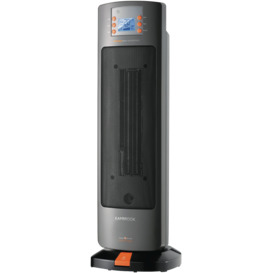 Put out hot air just where you need it with this Kambrook ceramic heater's ceramic heating element. It has 2000 watts of heating power. The Kambrook KCE340GRY's portable design lets you stay toasty warm wherever you are. It's electric powered. The Kambrook ceramic heater features 2 heat settings, allowing you to choose your own optimal setting. Keep your chosen temperature with its thermostat. The ceramic heater features a 210mm width, a 620mm height, and a 205mm depth. It has a black and grey f...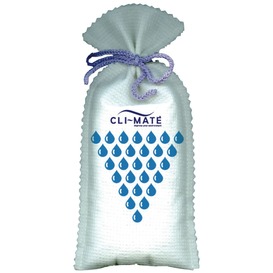 Keep your closets, draws and pantries and any other confined space smelling fresh with Climate Technologies Sunsack Dehumidifying Reusable Bag CLI-DH150S. It's an easy and inexpensive way to reduce dampness, stop mould, mildew and rot. The convenient wetness indicator will tell you when the maximum amount of moisture has been absorbed and when its time to be refreshed - simply place it in the microwave and heat for 5-10 minutes on medium power or leave it in the sun. The front design print will ...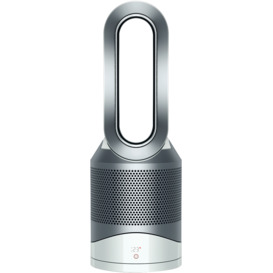 This white/silver Dyson Pure Hot Cool Link 308008-01 purifying fan heater will purify the air you breathe and keep you warm in winter and cool in summer. Its HEPA filter automatically captures 99.95% of fine particles including pollen, bacteria and pet dander, making it an ideal solution for allergy and asthma sufferers. The Dyson Hot Cool Purifier automatically monitors and responds to indoor air quality and adjusts airflow without you having to lift a finger. It projects a powerful stream of p...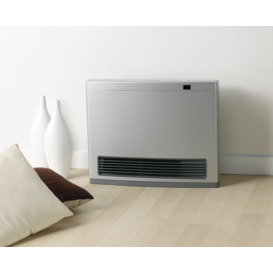 This platinum silver Rinnai Avenger 25 AV25SN3 natural gas heater offers high efficiency heating for large open plan areas. It has the largest gas heat output in Rinnai's convector range with a 5.8 energy efficiency star rating and low emission technology. This heater features electronic thermostatic control, economy mode function to help reduce running costs, dual programmable timers for mornings and evenings, as well as a remote control for added convenience. The Rinnai Avenger 25 convector he...