Store Finder
Sunbeam Small Home Appliances on sale in Sydney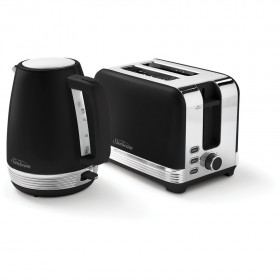 While stocks last.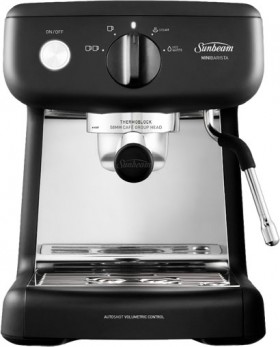 • Auto Shot Control has pre-set 1 and 2 shot measures so it automatically pours just the right amount every time While stocks last....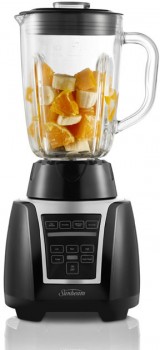 While stocks last.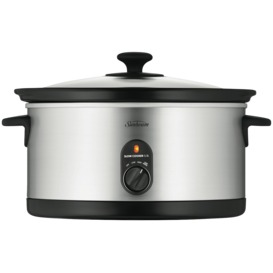 You can set and forget with this Sunbeam slow cooker. The Sunbeam Slow Cooker HP5520 has a 5.5 litre capacity so you can turn it on in the morning, and arrive home at night for a relaxing family meal with very little effort. Lamb shanks and beef curries will melt in your mouth after hours in the slow cooker, using less energy than you would cooking on a stove or in the oven. You can cook at high heat or low heat, and if dinner is ready but you're not, just switch the Sunbeam HP5520 to Keep Warm ...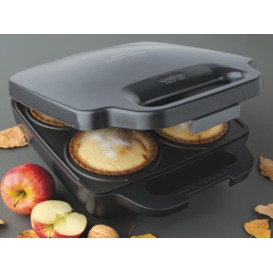 Sunbeam Traditional Pie Magic PM4800 makes up to four generous, deep dish pies every time. It features four non-stick, easy clean plates which allow your pies to be removed in one piece and an edge crimper to seal pies perfectly and give them a decorative trim. Pie Magic comes with pastry cutters....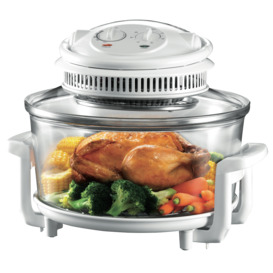 This Sunbeam convection oven has Bake, Roast, Dry Fry, Toast, Steam and Grill settings so you can cook a variety of meals in one convenient appliance right on your kitchen bench. The Sunbeam NutriOven has a tempered glass bowl so you can see your food as it cooks, and you can enjoy hassle-free clean-up afterwards. With the powerful inbuilt fan, roasts cook fast and evenly for a whole new take on weeknight dinners. Discover the easy way to cook healthy meals with the Sunbeam CO3000 NutriOven Conv...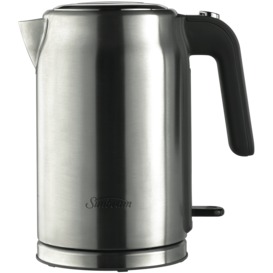 This Sunbeam Maestro Kettle QT KE6451 is a cordless electric kettle with a 1.7 litre capacity and a 2400 watt heating element. A simple on/off switch on the handle allows for easy operation while the cordless design will help keep your countertop clear. The stainless steel construction and finish will make this Sunbeam kettle a sophisticated addition to any contemporary kitchen....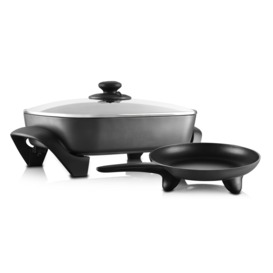 The Sunbeam Family Banquet Pack-Up is the ultimate entertainment package. Whether it's a large family gathering or stylish dinner party, the non-stick skillet and frypan provide all the capacity and cooking control you need. fast heating element, trigger release probe with 10 heat settings and non-stick cooking surfaces for healthy fat-free cooking and simple wipe down cleaning. ...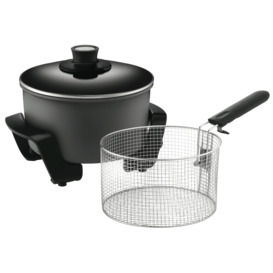 You can perfect the art of French fries with this Sunbeam deep fryer's 10 heat settings. It features a 5 litre capacity. Also, the Sunbeam DF4500's viewing window allows you to make sure you're browning, not burning. It has a black finish, so you can choose the style that will look good on your kitchen bench. Add frying to your cooking techniques thanks to this Sunbeam deep fryer....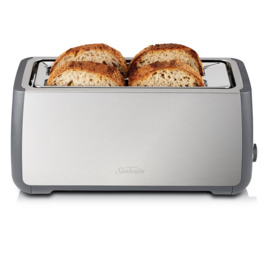 This Sunbeam toaster features a 4 slice capacity. Its variable browning control enables you to toast English muffins, wheat bread and white bread to your liking. Also, the Sunbeam TA4540 has high lift functionality. Maintain a crumb-free bench with its removable crumb tray. The Sunbeam toaster has cord storage, so you can keep the cord out of view. It has a stainless steel finish. This toaster is a smart pick for toasting English muffins for Eggs Benedict....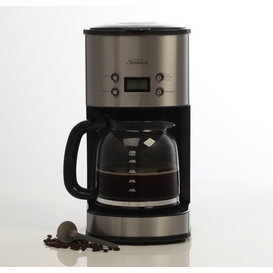 This Sunbeam coffee machine has a stainless steel finish. You can savour cup after cup of refreshing, hearty coffee with its 12 cup brewing capacity. This coffee machine is a good pick for saving money by brewing your own coffee....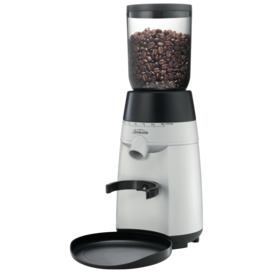 The Sunbeam Grindfresh Multigrinder features a comical burr design with 24 grinder settings from coarse to superfine. Also grinds direct to handle and features a 250g bean hopper. The result is freshly ground coffee beans for the perfect cup of coffee. ...