Store Finder
Vacuum Cleaners on sale in Sydney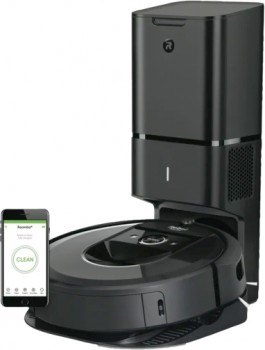 iRobot Roomba i7+ Robot Vacuum is a pioneer in the realm of automated vacuuming, and this premium model takes convenience to a new level. The device learns, maps and adapts to your home using Imprint Smart Mapping technology, then automatically empties itself into an enclosed bag that holds 30 robot bins of dirt, dust and hair. • Lithium ion battery This will give you the best running and recharge times. • Virtual walls Once your robot vacuum has mapped its path through your hom...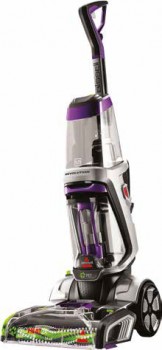 Accidents happen – which is why you need a device like this in your life. The upright carpet cleaner handles tough stains and, in particular, pet messes, with a targeted pre-treater, high-speed brushes, and flexible wet and dry modes. On the Express Clean Mode, the carpet dries within an hour – so tending to a spill won't get in the way of daily life. 2066F...



Good things come in small packages, and the Omni-glide is Dyson's slimmest vacuum¹. It moves effortlessly in all directions – forwards, backwards, sideways and even flat on the floor under furniture – collecting large debris and fine dust alike. Acoustically engineered to dampen sound during operation, the vacuum offers 20 minutes of fade-free power² and drops into a wall-mounted dock to power up. Like other Dyson models, it boasts advanced filtration. There is s...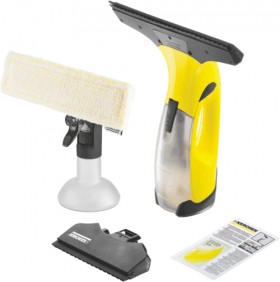 Remove a winter's worth of dirt and grime with an easy-to- use steam cleaner. These powerful devices promise streak-free windows sans watermarks or residue – and can instantly lift the look and feel of your home's interiors. 1.633-215.0...



This Vax model hits the surface trifecta with the capacity to clean hard floors, upholstery and carpet. It boasts an easy to manoeuvre, cordless design; lithium ion battery with a 45-minute life; and a handy crevice tool. VX63...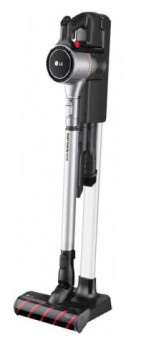 A9K-EVOLVE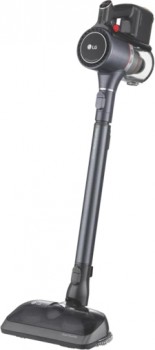 This device works double-duty, letting you vacuum and mop with the same handstick. Meanwhile, a mechanism in the dustbin compresses debris to provide up to 2.4 times¹ more volume, maximising time between trips to the bin. A HEPA filter captures fine particles and a washable filter keeps the vacuum running hygienically and efficiently. Tech heads will love the Wi-Fi connectivity, which links the vacuum to the LG ThinQ app². ¹Up to 2.4 times more hair and dust compared to the u...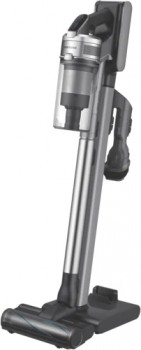 This sleek and slick model owes its impressive suction to the Digital Inverter Motor, which can generate up to 200 Watt³ of power. As well as providing a supreme clean, the handstick also makes for a healthier home: an advanced layered HEPA filtration system keeps up to 99.999 per cent of dust and allergens from releasing back into the air.⁴ And you won't run out of juice mid-clean – each battery offers 60 minutes of continuous suction⁵, with the power level clearly displaye...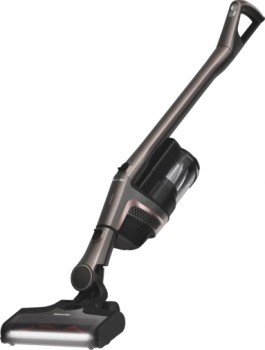 The 3-in-1 Miele Triflex HX1 is the brand's first ever handstick vacuum, designed to make cleaning smooth and fast – without sacrificing on results. Vortex Technology combines with the XXL Electrobrush floorhead for extreme suction as strong as Miele's most powerful corded vacuum series¹, while LED lights ensure you'll never miss a spot. Bonus points for the model's extended run time – up to 120 minutes². ¹Cleaning performance compared to a...



Life might be complicated, but your vacuum needn't be. This powerful handheld design is defined by a five-step filtration system that removes up to 99.9% of dust particles³, so you can breathe easy at home. It's also equipped with self-cleaning BrushRollClean technology to clear the brush roll of hair, fibres, and particles all at the push of a pedal. With onboard accessory storage, cleaning those hard-to-reach places has never been so easy, and its magnetic Grab & Go chargi...