Store Finder
Dyson Vacuum Cleaners on sale in Sydney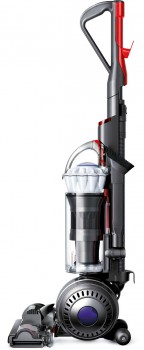 • Dyson Radial Cyclone™ technology for powerful suction • Instant release wand cleans up high and under furniture • Ball™ technology for easy maneuverability • Includes combination tool and stair tool While stocks last....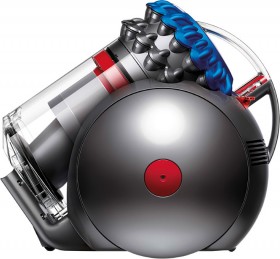 • 2 Tier Radial™ cyclones for powerful suction • Self-rights when toppled. • Hygienically ejects the dirt • Engineered to be suitable for all floor types • Includes Dual mode floor tool, Combination tool, Stair tool and Soft dusting brush Limited stock available. While stocks last....


• 30% More suction power than the Dyson V8# • Powerful suction to deep clean everywhere Afterpay 4 payments¹ of $199.75 Latitude Pay 10 payments² of $79.90 Zip Pay Own it now, from $10/wk³ #Suction power tested in most powerful mode. ◊Late fees may apply. ¹Late fees and eligibility criteria apply. Afterpay approval and transaction limits may apply. Visit afterpay.com. ²Subject to approval. Conditions and late fees apply. Avail...



368687-01



Good things come in small packages, and the Omni-glide is Dyson's slimmest vacuum¹. It moves effortlessly in all directions – forwards, backwards, sideways and even flat on the floor under furniture – collecting large debris and fine dust alike. Acoustically engineered to dampen sound during operation, the vacuum offers 20 minutes of fade-free power² and drops into a wall-mounted dock to power up. Like other Dyson models, it boasts advanced filtration. There is s...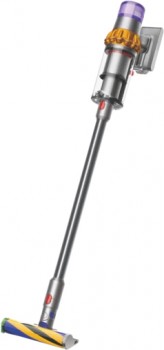 If you've ever wondered how much dirt and dust has gathered in your home, you can stop! The V15 boasts a bright green laser that illuminates microscopic particles¹ as you vacuum, and an LCD screen showing actual data² on what's been sucked up. This machine is as intuitive as they come: the High Torque cleaner head automatically adapts suction power between carpets and hard floors, and an antitangle comb³ clears hair from the brush bar. Other key features include 60 min...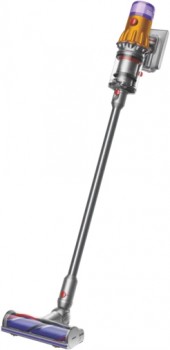 Introducing the Dyson V12 Detect Slim Total Clean Cordless vacuum, the V15's more compact little sister. It shares similar features and functionalities to the V15 (including the laser light³, smart sensors and LCD screen⁴), but with a more streamlined silhouette. A single button power control means you don't need to hold the trigger and can swap hands while vacuuming to manoeuvre around obstacles with ease, and at the push of a button the model transforms into a nifty handheld...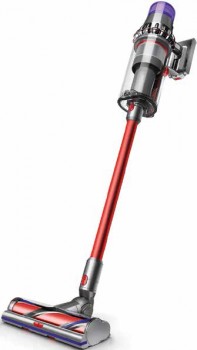 For those who want to spend less time lugging around a vacuum and more time living, this machine has the answers. Its cleaning head is 25 per cent wider than its predecessor, meaning the vacuum can cover 25 per cent more of your home with each glide and sweep³, while its upsized 1.9L bin requires less emptying. Powered by a Hyperdymium motor, it lasts 60 minutes between charges⁴ with advanced tech that automatically adapts to different floor types. A family-friendly favourite. ³...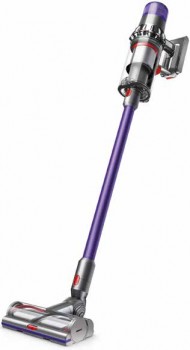 Pet owners, rejoice! One of the most powerful models in Dyson's arsenal, it collects ground-in dirt, dust and hair from carpets while carbon fibre filaments work on hard floors. A mini motorised brush is great for pet beds.¹ ¹Suction tested to IEC 62558-2 CL5.8 at the inlet, tested in Boost mode. 371086-01...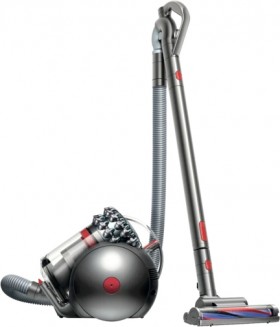 300282-01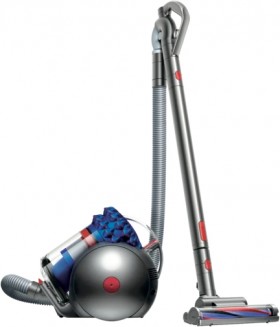 Love everything about your furry friend except its fur? This device was made with hair removal in mind and, thanks to Dyson's whizzbang cyclone technology, it captures the finest dust and debris that can clog conventional vacuums. 300280-01...