Store Finder
Beverages on sale in Sydney


The ruggedly spectacular vineyards of Tasmania have proved themselves capable of producing such fine sparkling wine that many think them the most serious challenger to the great Champagnes. The traditional grapes of Chardonnay and Pinot Noir make this Distant South sparkling, a wine of finesse and complexity, of length and flavour. A Rich toastiness mingles with crisp apple notes, backed by a persistent creamy texture. A sparkling wine of outstanding quality....
More pricing options...


Rewild Sustainable Made wine is all about helping improve our environment, working with Nature to put back more than we take out. Produced by Duxtons Vineyard who are driven by Actively Reducing Our Footprint, Engage in Water Saving Initiatives, Renewable Energy and are also strong supporters of the 'Saving Our Species' project. This Pinot Grigio is full of pear and apple aromas with deliciously crisp citrus flavours with a zesty finish. Vintage 2021 - 89 Points Andrew Caillard....
More pricing options...


We are proud to share this special partnership between Jim Barry Wines and The McGrath Foundation. Every bottle of this wonderful Shiraz will help fund a specialist McGrath Breast Care Nurses, dedicated to helping the 1 in 7 women in Australia diagnosed with breast cancer each year. Our lives have been touched by breast cancer and we are committed to supporting the McGrath Foundation's goal of having a specialist McGrath Breast Care Nurse available to all families experiencing breast cance...
More pricing options...


With over 144 years of history brewing thirst-quenchers, XXXX has crafted XXXX ZERO with the next generation in mind. XXXX ZERO is proudly Australia's first Carbon Neutral certified alcohol free beer. XXXX ZERO uses many of the same quality ingredients as the rest of the XXXX family, such as premium Australian barley, malted in Queensland. To give XXXX ZERO the perfect crisp finish, Nelson Sauvin hops have been used to give a slight aroma, making it perfect for all occasions....
More pricing options...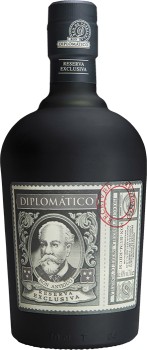 Diplomático Reserva Exclusiva is a blend of exclusive rum reserves aged for up to twelve years, carefully selected by our Master Blenders. Marrying a unique body with excellent balance has made this multi award-winning rum a reference for connoisseurs and fine spirits lovers throughout the world. Opening up with aromas of orange peel, toffee and licorice, it is smooth on the palate, and follows on with notes of toffee fudge that offers a seductive, long-lasting finish....


Made from the finest grapes of northern Italy, Freixenet Prosecco is a delicate delight for the palate. Fresh and fruity, with aromas of flowers, citrus and apple, this Prosecco is the perfect sparkling for celebrating big and small moments. Enjoy!...
More pricing options...


Bold, original, creative. Absolut Vodka launched in New York, 1979. Our transparent and label-less bottle, inspired by an 18th Century medicine bottle, stood out from its tall, flashy, competitors. Made from pristine water and Swedish winter wheat, Absolut's philosophy of One Source, One Community, One Incredible Vodka, stands true....


Family owned Villa Maria Estate has been rated as New Zealand's Most Trusted Wine Brand in Reader's Digest poll 2016. This Sauvignon Blanc is sourced from premium sites in the Wairau and Awatere Valleys and it displays the zesty intense fruit qualities that makes Sauvignon Blanc so appealing....


Little Giant produces regionally focussed distinctive wines that consistently deliver the taste of South Australia in every glass proving great things come in small packages! A proud Platinum supporter of WIRES animal rescue, we ensure the continued welfare of wombats and their rehabilitation....
More pricing options...


Asahi 'Soukai' (refreshing in Japanese), is a low-carb, premium international mid-strength beer, brewed using the same unique, quality Asahi yeast. At 3.5%, Soukai has a crisp and refreshing taste, with a slight bitter note to provide a balanced flavour....


This alcohol-removed New Zealand Rosé boasts delicious stone fruit aromas of white peach, apple, and fresh strawberries. Those apple and stone fruit notes linger on the palate alongside crisp cranberry flavours and a lively, refreshingly dry texture....
More pricing options...


Pale straw colour with a fine and persistent bead. The nose brings a light, lemony aroma with subtle tropical notes. The palate is finely structured with a fresh, crisp finish. Delivery & Selected Stores....
More pricing options...